HOUSE PARTY
Music from another room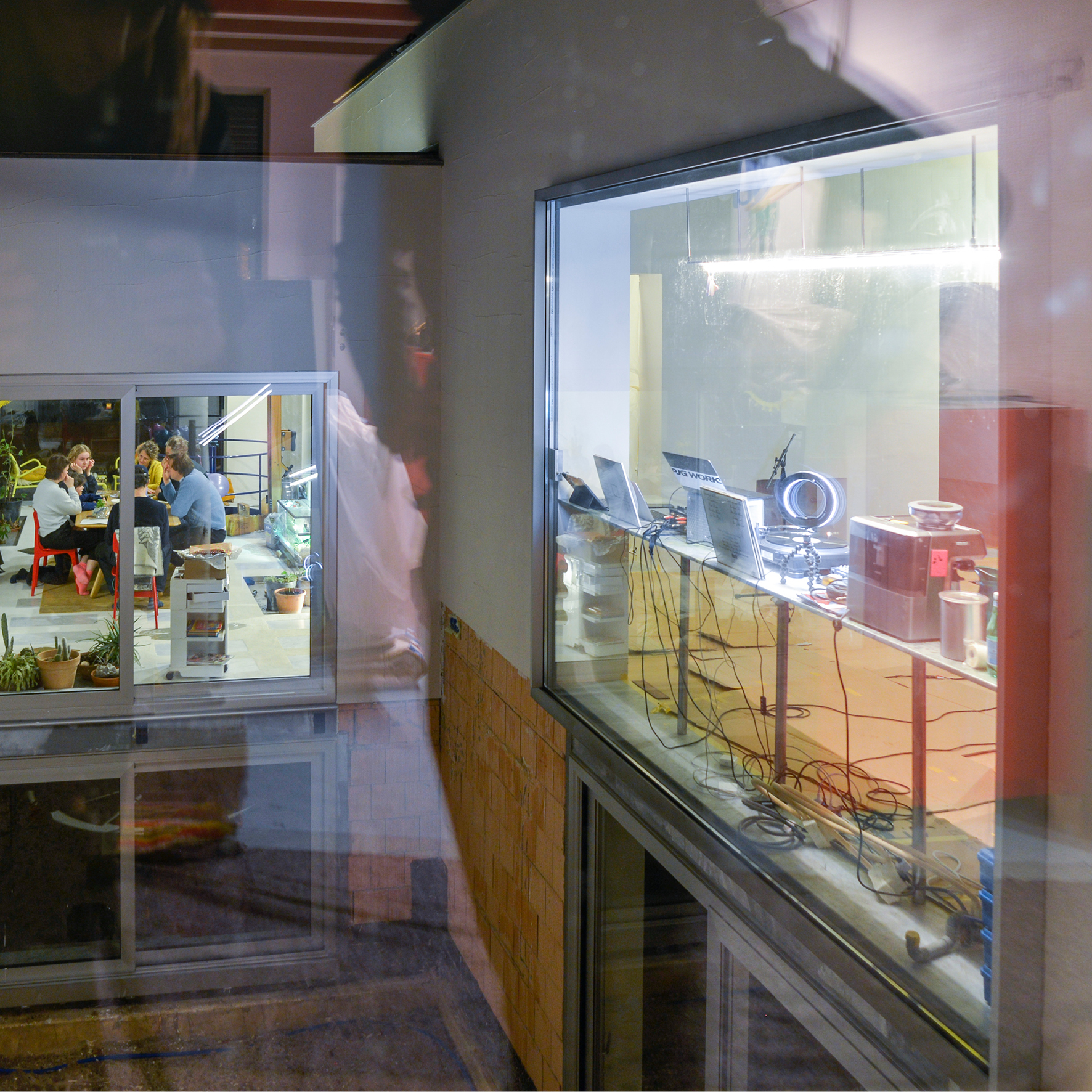 On 7 March 2023, the Architecture In Pactice book about Villa RuBa launched, and Kong dj, Monika Pattern and PJG recorded its HOUSE PARTY.

HOUSE PARTY is a mixtape. This mixtape is about a house. The house is designed by Dyvik Kahlen and currently under construction in the Netherlands. Villa RuBa is the subject of a book, and is scrutinized from all sorts of angles. The architectural, the cultural, the research-by-designerly, the visual, the biographical. Pieterjan Ginckels, Kong DJ and Monika Pattern felt like formulating its canceled, postponed, surreptitious house party. The resulting track list was performed on a Sunday night at the nearly completed house, and recorded simultaneously from 7 different rooms. As each room in the house would make up a specific crowd of dancers (or drinkers) during a true house party, so too is each recording of this mix a specific music from another room. The recordings capture the acoustic characteristics of these spaces (VOGUE DANCERS = echoooo), but you can also spot the inhabitants and their friends, as they run around spilling apero snacks on the freshly sanded hardwood floors, dancing and echoing Michael Jackson.

You're very welcome to pick one of the 7 mixes on our mixcloud page, and pretend you're there. Or pretend you're in the next room. Or pretend you're at Bret Easton Ellis' Halloween party - we incorporated the full playlist as mentioned by Ellis in the 'Party' chapter of Lunar Park.

Mixcloud.com/musicfromanotherroom

HOUSE PARTY (2023) is both an article in the In Practice book, as well as an artistic intervention, a field recording project resulting in 7 mixtapes. Tracks were selected by Monika Pattern, Kong DJ and Pieterjan Ginckels. The mixtape was performed and recorded at Villa RuBa (Dyvik Kahlen) on 29 January 2023 by Pieterjan Ginckels and Yannick Sluyts .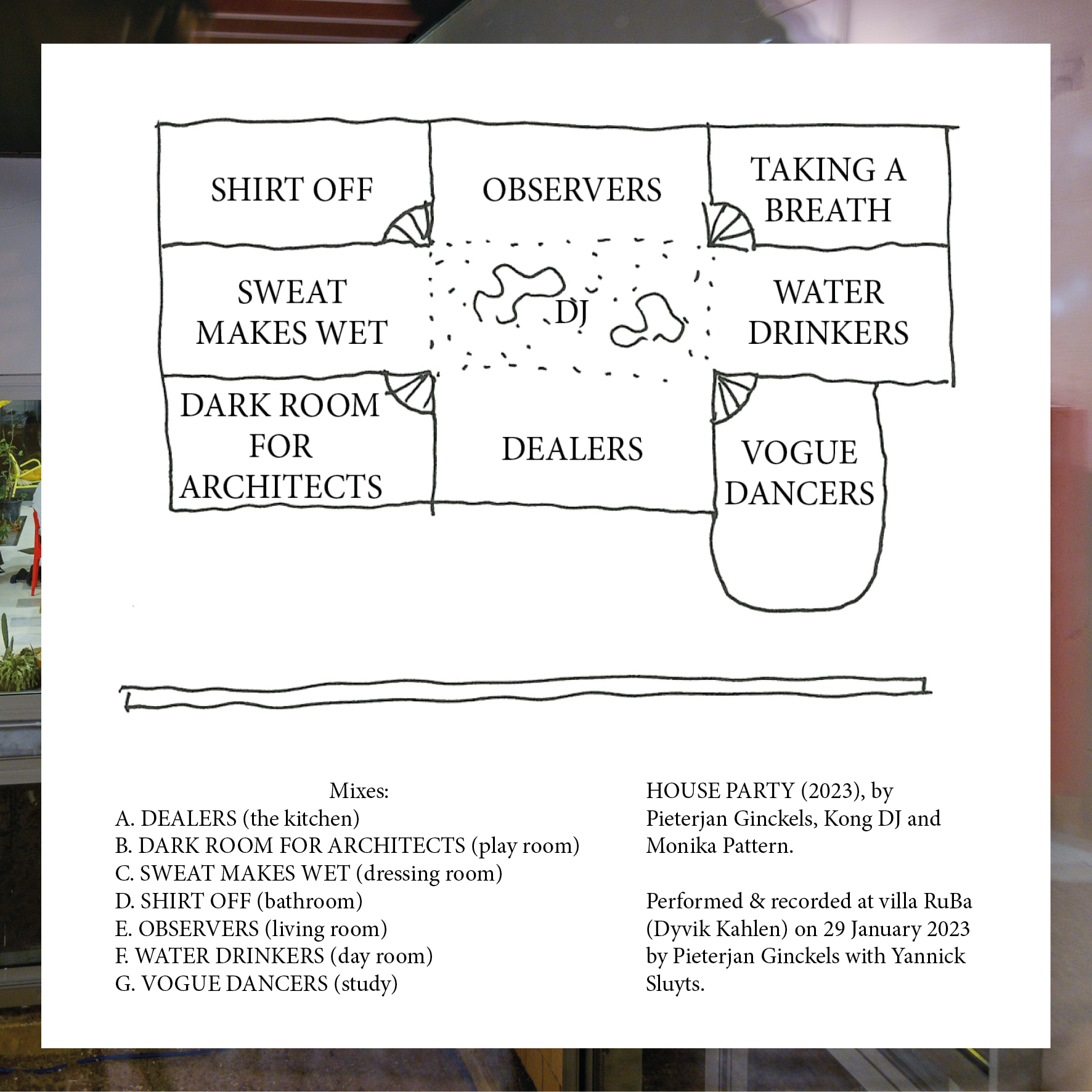 Kong DJ: "The DJ booth is in the courtyard, preferably built upon a slowly rotating round platform so that the DJ faces another room and its dancers every song again. The dancefloor of any underground nightclub is invisibly divided into zones for subcommunities of clubbers – the observers next to the DJ booth, the shirt off zone, the taking a breath area, the sweat makes wet sector, etcetera. Villa Ruba's eight ground floor rooms become the designated areas for the house party's distinct crowds. Also, the sound systems are custom-designed for each room, acoustically calibrated to deal with the various ceiling concepts and surface finishes."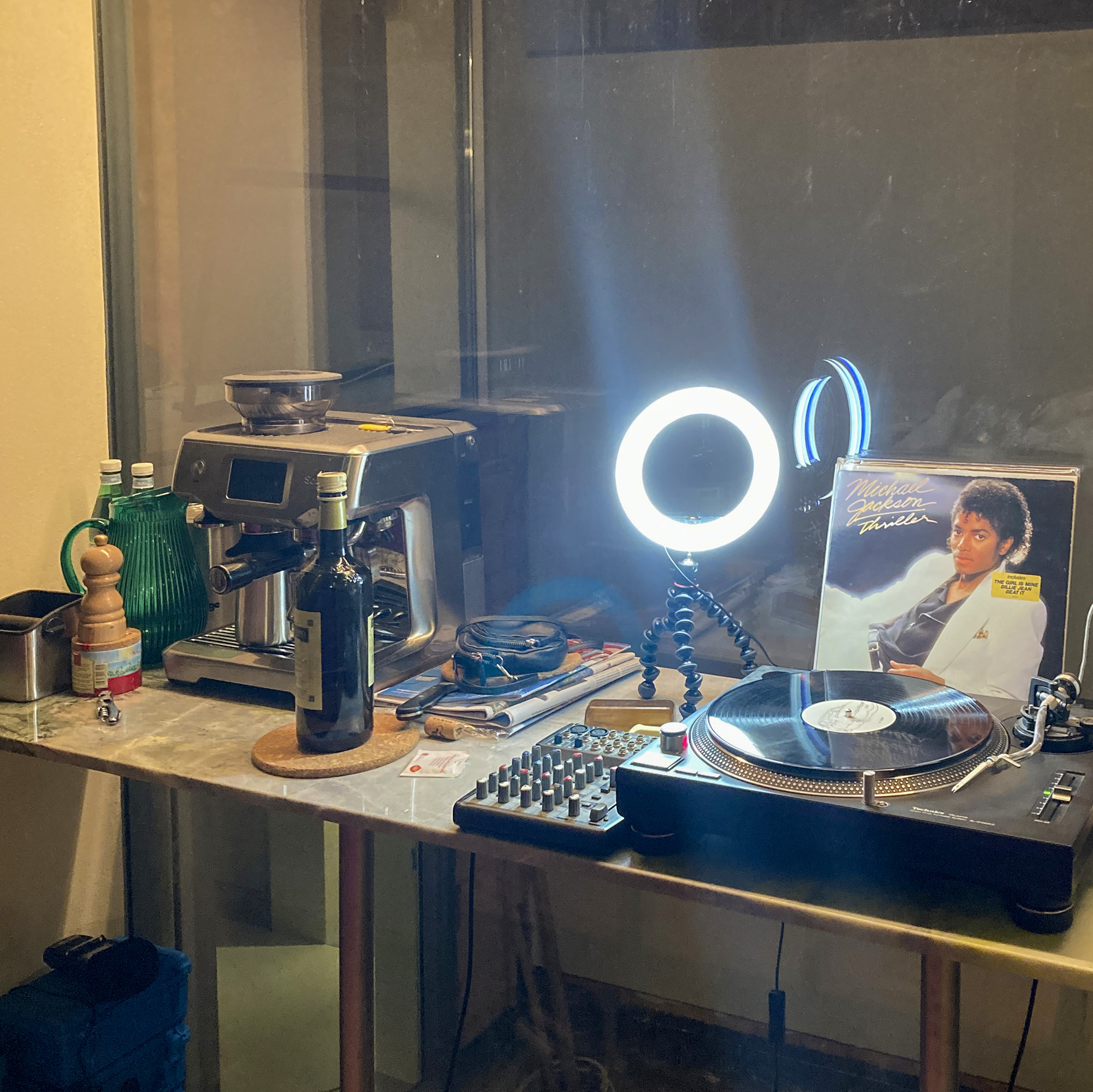 Tranquilizers make me nervous
I can't relax no more
Should I go out or stay in
I never had this feeling before
(…)

And then I hear your silent voices
They are all talking about me
Oh doctor doctor can't you see
I'm not the man I used to be

I can't live (I can't live)
In a living room (in a living room)
I can't live in a living room

(…)

Red Zebra, I Can't Live in a Living Room, from Red Zebra, "Innocent people" - "Graveyard shuffle" - "I can't live in a living room", Zebra Records, Belgium, 1980.