Post-Office BAR CLUB
Lazy nights, building bars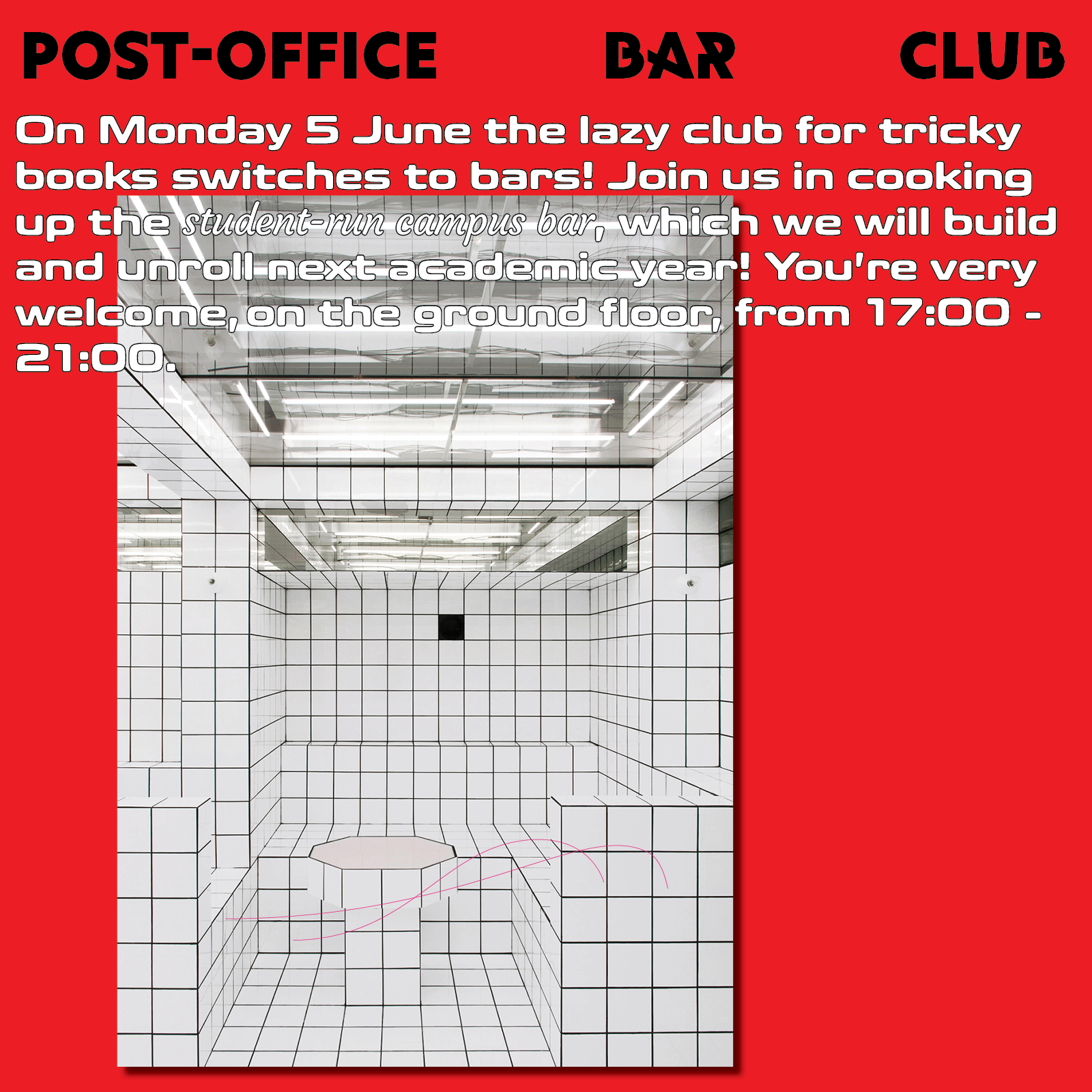 On Monday 5 June the lazy club for tricky books switches to bars! Join us in cooking up the student-run campus bar, which we will build and unroll next academic year! You're very welcome,123 on the ground floor,4 from 17:00 - 21:00.

1 = To help design the bar's identity & its workings, fantasize about a social program; design ground floor interventions & plot to actually build these.
2 = RSVP welcome before 2 June. Dresscode: brainstorm-tooled-tech & chill.
3 = Image LAX BAR, 2019, Christoph Meier + Ute Müller + Robert Schwarz + Lukas Stopczynski.
4 = No bar yet, but bring some snacks and drinks at the Faculty of Architecture Sint-Lucas Brussels Campus, 65-67, Paleizenstraat - 1030 Brussels.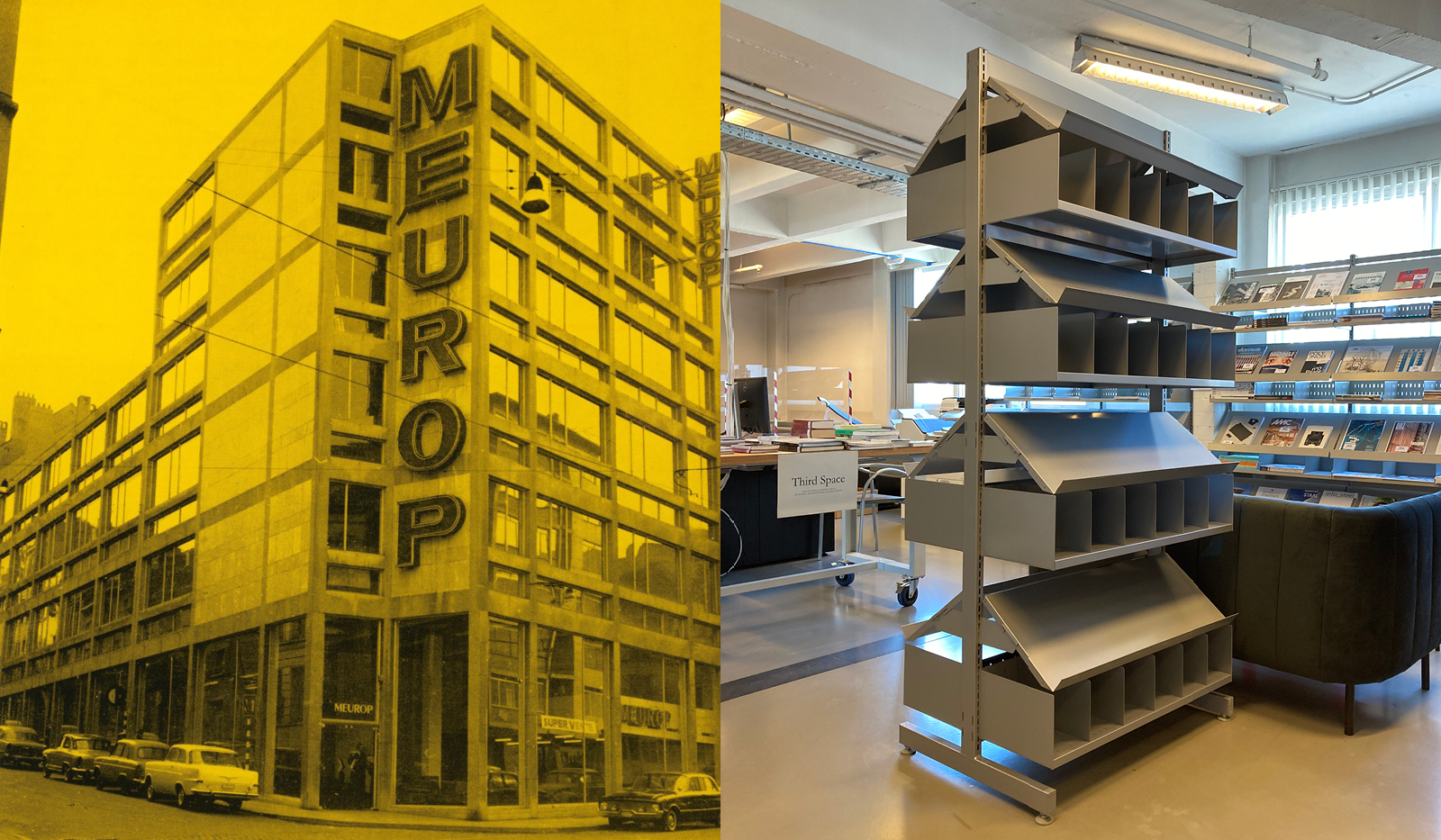 Image = POBC base camp, Paleizenstraat 65 Brussels / 5th floor

The POBC is an initiative of Pieterjan Ginckels & Paradigm Weekly and the architecture library of KU Leuven in Brussels. A first collection of books is curated together with Miriam Rohde and Lars Fischer.