SAUNA SILURIA
A Livestreamed Bathing Routine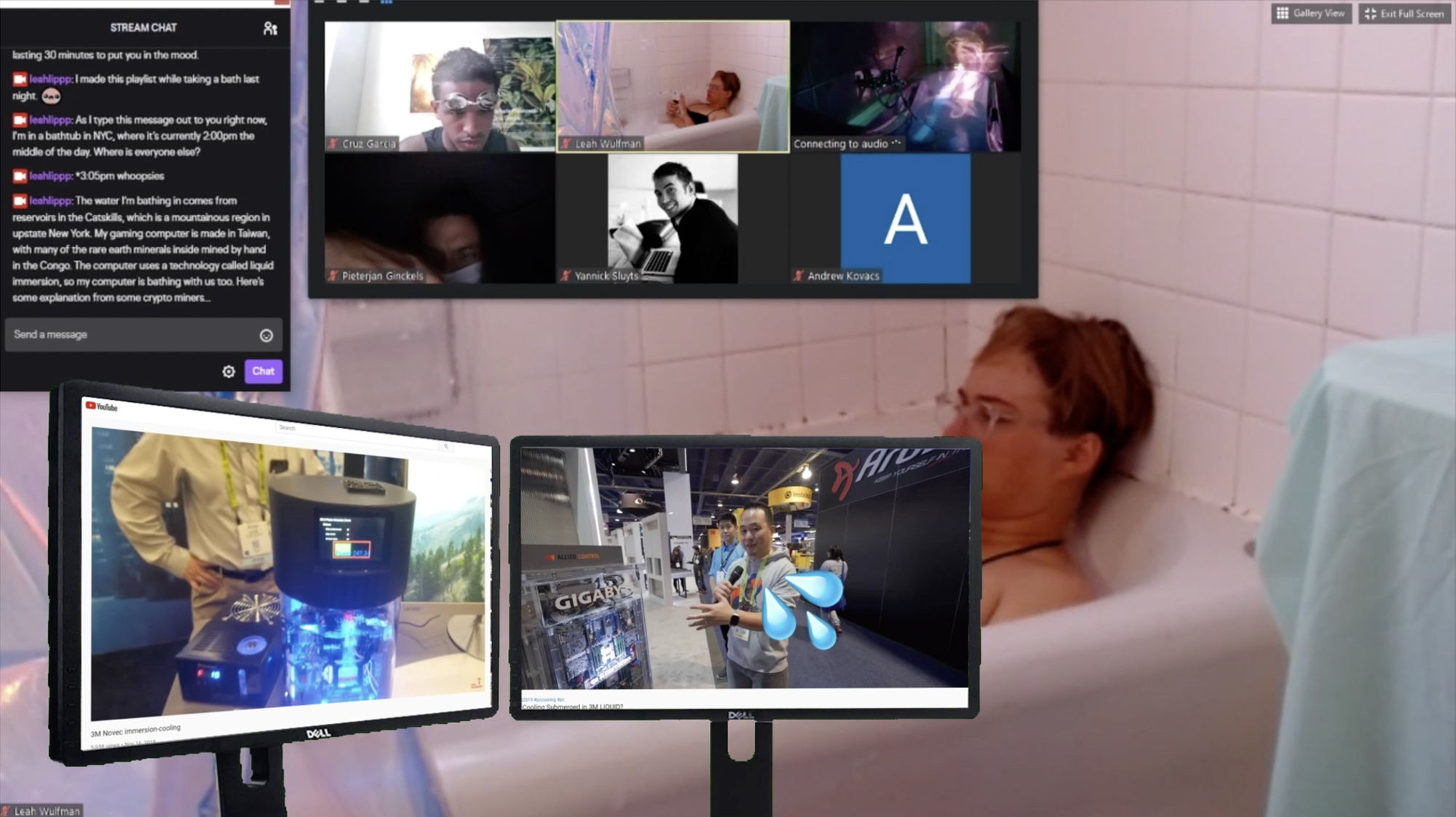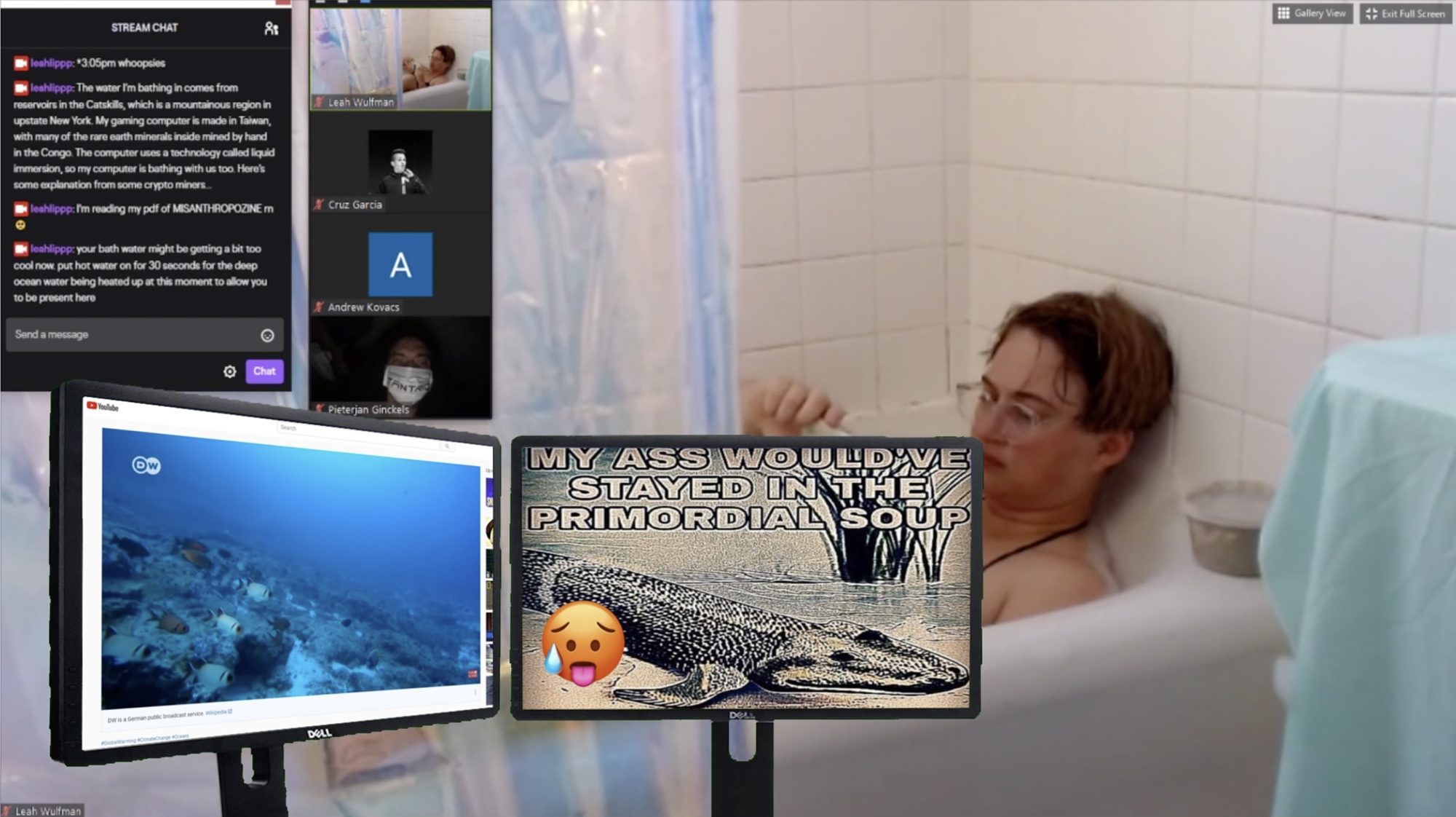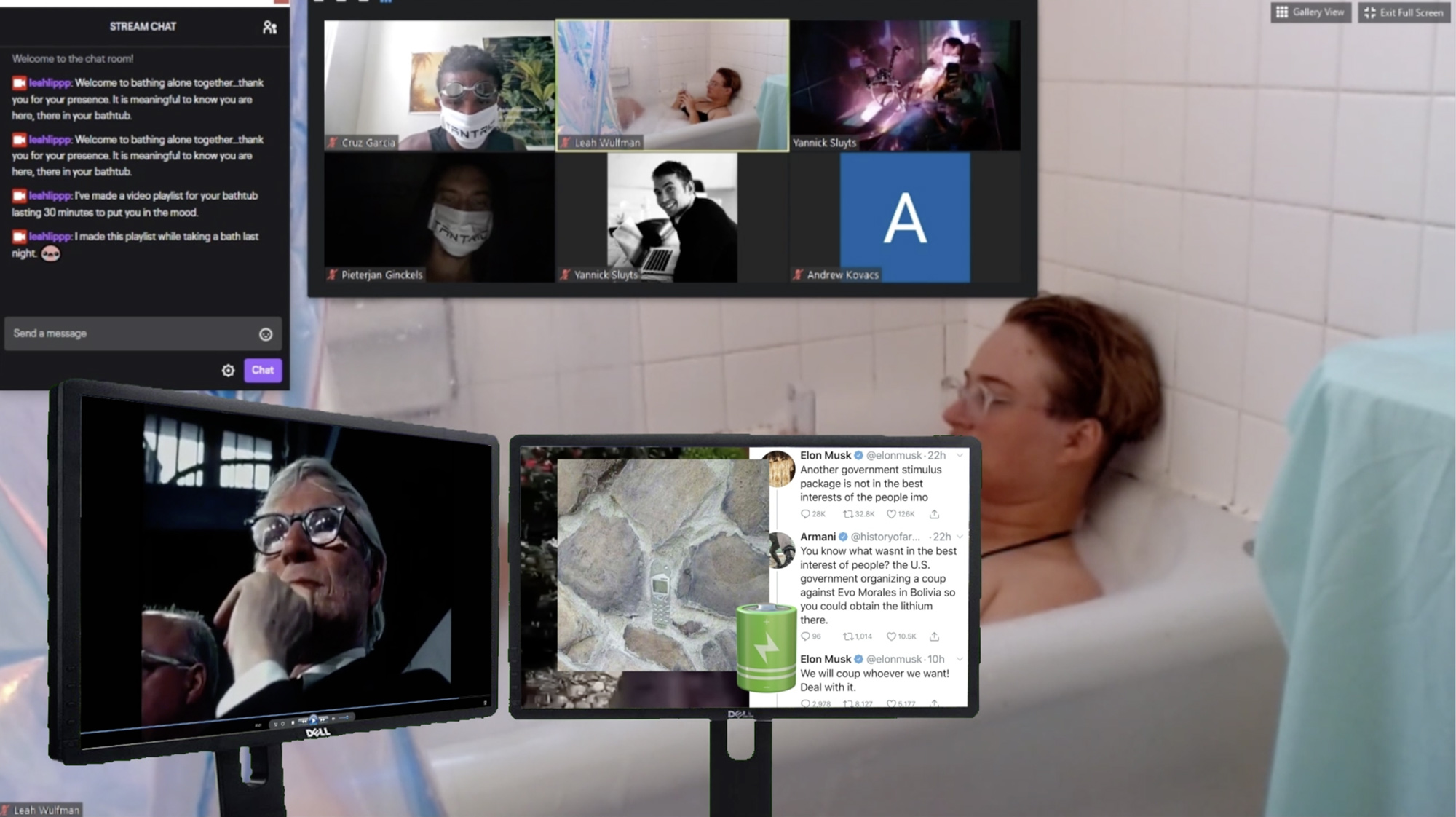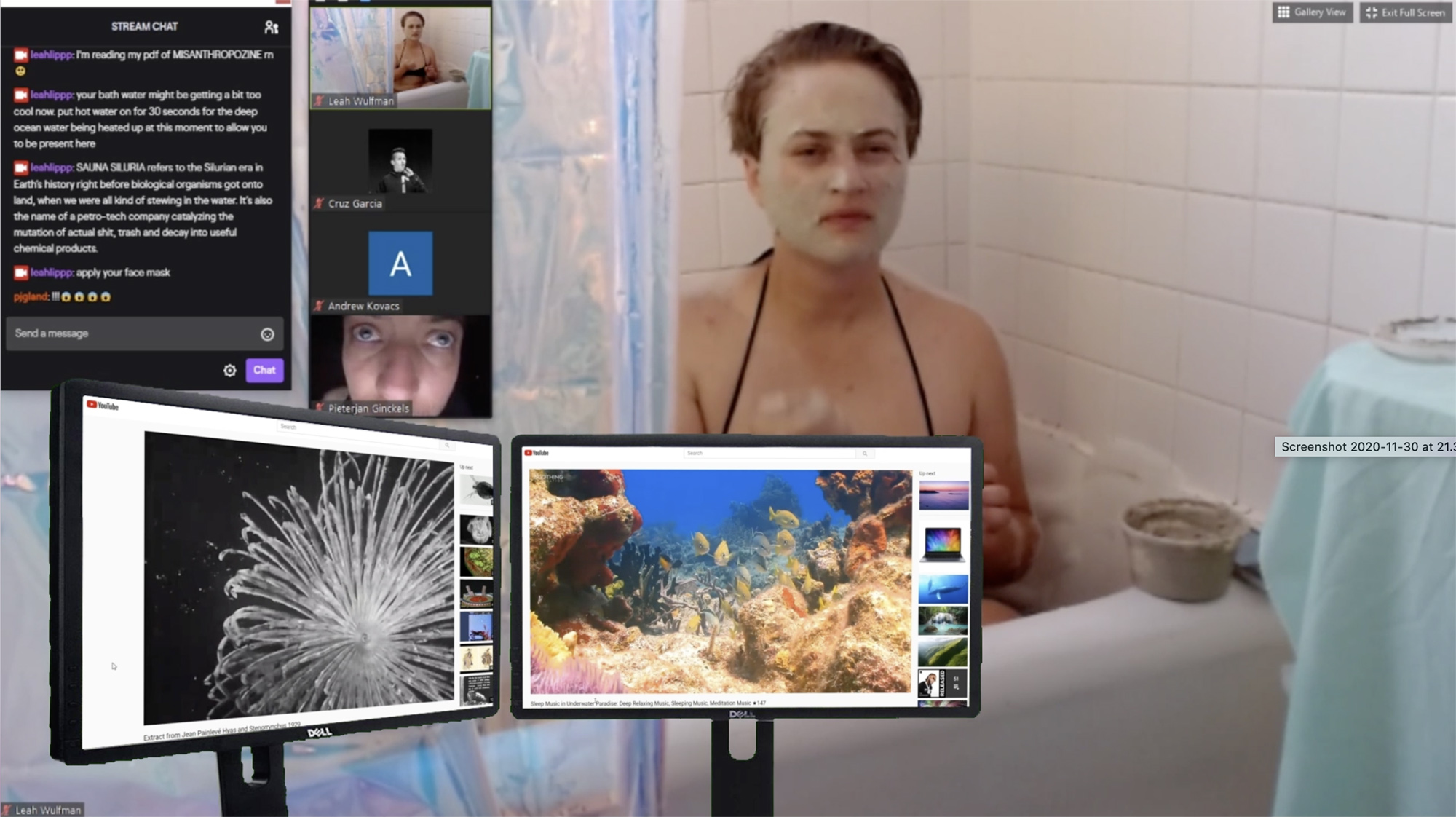 Dear readers of MISANTHROPOZINE, we've prepared a first "readers club" type event! Join Leah Wulfman and Pieterjan Ginckels of MISANTHROPOZINE for a night of bathing alone together on a Zoom livestream.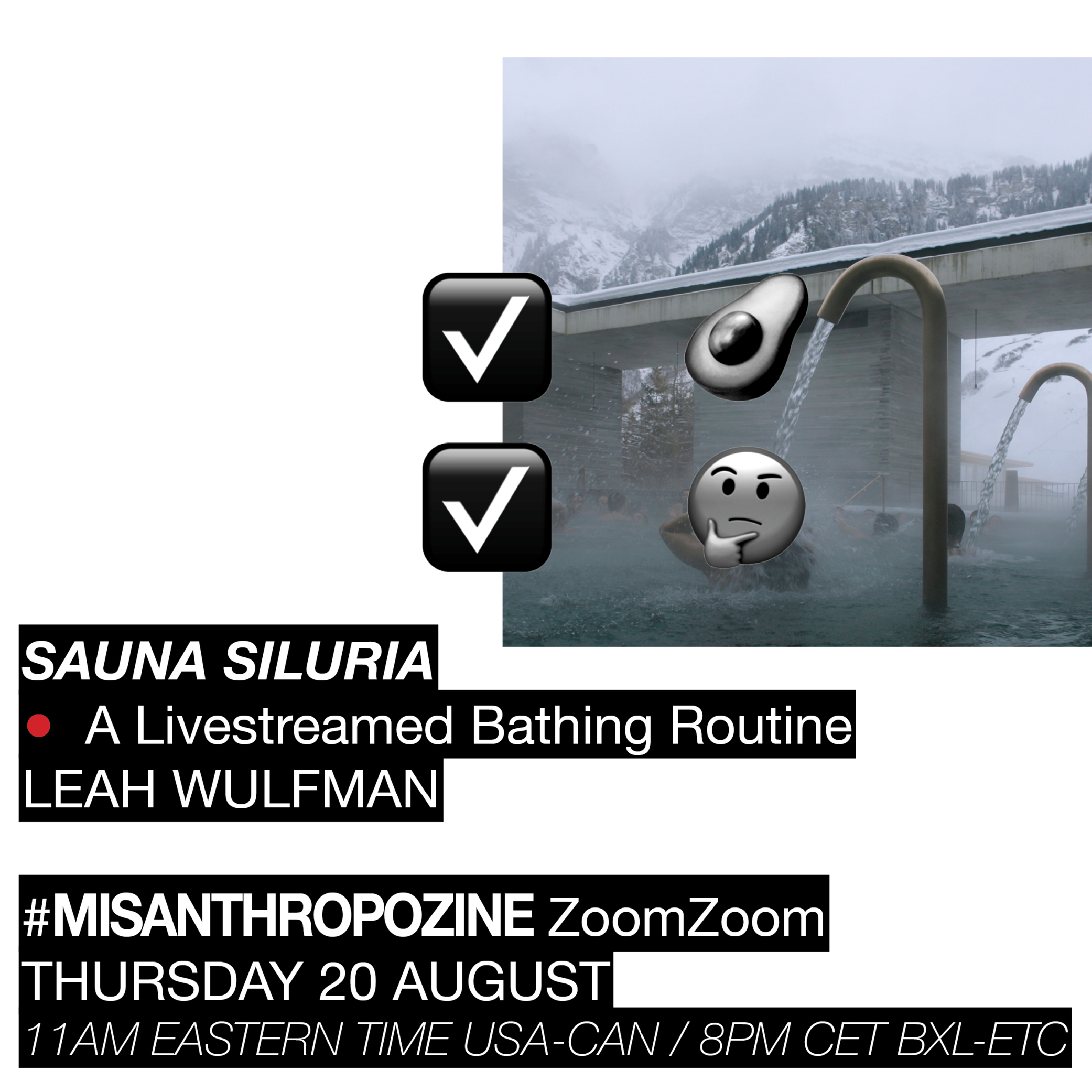 From the bathtub, Leah will perform a loose bathing routine and video piece that mines the internet and its associated geologies. Leah and participants will be immersed in a steamy primordial soup of technologies, geologies, slime and servers dredged up from the sea floor, and gay ass rocks. Tune in to watch the stream and join our Zoom from your bathtub.
*Face Mask required.
*Shampoo required (for lathering and preparing bubble bath).

❤️❤️❤️❤️❤️ All MISANTHROPOZINE readers get a link via mail. If you bought your issue offline, send us proof of your tantric readership! And if you just want to bathe with us, we suggest getting a MISANTHROPOZINE and/or dm us. 🥑🥑🥑🦈🦈🦈